Concealed Carry Class, Triad Firearms Academy, Greensboro, NC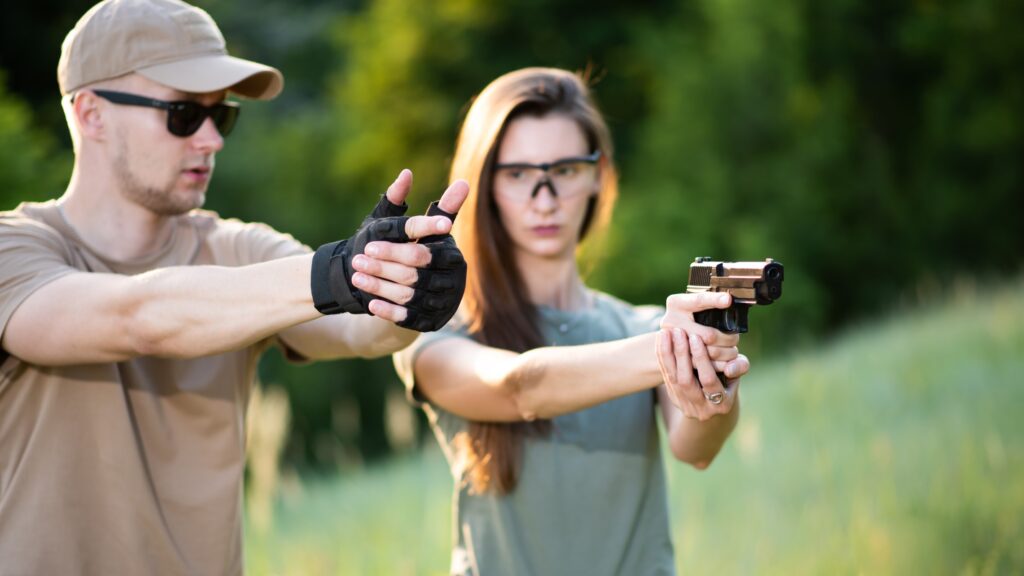 As a firearms owner, one of your priorities is protecting yourself and your family from any threats you may come across. Of course, these threats go far beyond the walls of your home, which is why many people throughout North Carolina want the freedom to take their firearms with them when they leave home. The best way to gain that freedom is to receive Firearms Training and your concealed carry permit from a competent, knowledgeable instructor.
At Triad Firearms Academy, we firmly believe in your right to conceal and carry your firearm legally and safely. That's why our experts provide professional concealed carry training from our Greensboro, NC training center. 
About Our High Point, NC, Concealed Handgun Classes
We know the decision to conceal carry is an important one — a choice that bears incredible responsibility. That's why we provide top-quality courses from our facility designed to help you understand your role in keeping yourself and those around you safe. Each class is led by former Law Enforcement Officers and Experts who are thoroughly trained in the world of firearms.
We offer CCW courses for residents in North Carolina. These classes provide the firearms owner with the state-mandated information and qualifications to legally conceal and carry their firearm where allowed.
The course costs $125.00 and is available from our Greensboro, NC, location throughout the year. Each class lasts eight hours, which is divided into:
Classroom instruction, which is composed of a review of self-defense laws and North Carolina concealed carry laws
A 30-minute lunch break
Live fire qualifications on the range, where you'll fire 30 rounds from 3, 5, and 7 yard line.
Don't have your own firearm?  No problem, rent ours for no extra charge (includes firearm, ammunition, hearing and eye protection).
Enroll in One of Greensboro, NC's Premier Concealed Carry Classes
Ready to get started and learn all you need to learn? We're excited to help you enjoy the freedom to conceal carry your firearm. Book your spot in one of our CCH courses today by choosing your preferred date from our class list. To request more information, feel free to contact us online.
Concealed Carry Class High Point NC, Concealed Carry Class Greensboro NC, Concealed Carry Class Winston-Salem, NC, Concealed Carry Class Kernersville, NC, Concealed Carry Class Archdale, NC, Concealed Carry Class Thomasville, NC, Concealed Carry Class Oak Ridge, NC, Concealed Carry Class Stokesdale, NC
Firearm Training High Point NC